Ways to Give to the Westchester Oratorio Society
Donations
Dear Friend of the Westchester Oratorio Society,
WOS depends upon the generous support of people like you to help make possible the production of our high quality concerts. Your donation goes only toward production costs, as chorus members and administrative personnel are all volunteers. Your tax-deductible* contribution will be greatly appreciated.
Thank you, The Board of Directors
Levels of Giving
Friend $25 - $49
Supporter $50 - $99
Donor $100 - $249
Patron $250 - $749
Underwriter $750 - $999
Benefactor $1,000 - $1,249
Sponsor $1,250 - $4,999
Partner $5,000 - $9,999
Conductor's Circle $10,000 or more
* The Westchester Oratorio Society is a tax-exempt not-for-profit organization under Section
501(c)(3) of the Internal Revenue Code, and as such all contributions are tax deductible.
A copy of the organization's latest annual report may be obtained upon request, or from the
New York State Attorney General's Charities Bureau, 120 Broadway, 3rd Floor, New York, New York 10271
---
Check or Credit Card
Check
Please print out our Mail and Credit Card Authorization Form and mail to:
WESTCHESTER ORATORIO SOCIETY
Post Office Box 6
South Salem, NY 10590
(Please make your check payable to Westchester Oratorio Society)
Credit Card
You can make your gift to WOS by Visa or MasterCard. See above for instructions.
---
Click to Download these files
WOS Mail and Credit Card Authorization Form PDF File
WOSStock Transmittal Letter PDF File
WOSStock Transmittal Letter Doc File
---
Matching Gifts
Many corporations offer matching gift programs to their employees and families. You may be able to double the impact of your gift if your employer participates in a matching gift program. Please obtain the request form from your employer's human resources department and send it to WOS at PO Box 6, South Salem, NY 10590.
---
Advertising with WOS
Planned Giving
Another way to make a gift to the Westchester Oratorio Society is to include WOS in your will or name WOS as a beneficiary of a revocable trust, retirement plan, or life insurance policy. A bequest is deductible for federal estate tax purposes. A bequest can be made by creating a new will, adding a codicil to your existing will, or naming WOS as a beneficiary of a revocable trust, retirement plan, or life insurance policy.
A recent change in the tax laws permits people age 70½ and older to give up to $100,000 per year from their IRA directly to a charity and avoid paying income taxes on the money. Regardless of age, there are many other options for donating to WOS with beneficial tax consequences. Consult your attorney or tax advisor.
---
Securities
Gifts of highly appreciated stock are another method of making a gift and a way to possibly avoid capital gains taxes. Stock may be donated electronically or stock certificates may be signed over to WESTCHESTER ORATORIO SOCIETY.
Securities Held by a Bank or Broker
If your securities are with a bank or broker, you can transfer your shares to WOS by Depository Trust Company (DTC) wire by completing our Transfer Letter, and sending it to your broker and submitting a fax copy to Rex Coons at 212.681.0883.  (Please Note: It is extremely important that you notify us by faxing Rex. The securities cannot be sold until the donor has been identified. Also, we need your name and address for tax deduction and acknowledgement purposes). For further information you can contact Rex by telephone at 212.849.6562 or via email at [email protected].
Securities Held by You
If the physical certificates are in your possession, please call Rex for instructions on delivering them to WOS account (telephone at 212.849.6562 or via email at [email protected]).
---
Support WOS by Recycling your Unwanted Vehicle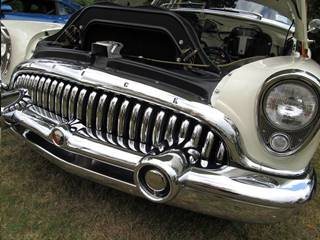 Looking to get rid of a used car, truck, RV, boat, or related item? Donating your old vehicle to the Westchester Oratorio Society is convenient and easy, and, it may qualify you for a tax deduction. Best of all, you will be supporting WOS and its programs.
Westchester Oratorio Society has partnered with Vehicles For Charity, a nationally recognized not-for-profit, part of the ARC network of charities serving the disabled in order to process donated vehicles. In lieu of a fee VFC receives a small portion of the proceeds which aids their programs. Here is a list of Frequently Asked Questions. You can Donate your Vehicle Here, or just call 1 866 628 2277 and a program specialist will answer any other questions you may have and make arrangements to pick up your donation.